Tri-mix Tungsten Electrode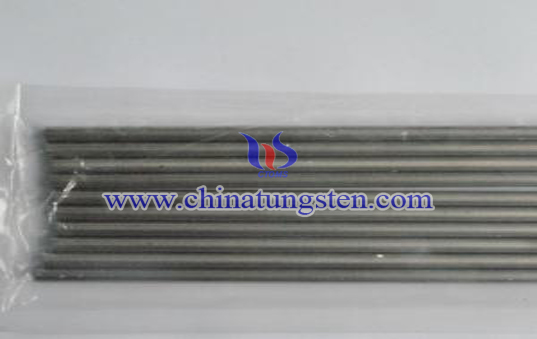 Tri-mix tungsten electrode(EWX: sky blue stripe) is a kind of green electrode products newly developed, the purpose is to balance the internal electronic migration rate and the rate of evaporation, the properties of tungsten electrode into full play, but also reduce the electron work function of electron. With comprehensive welding performance, and non radioactive. Therefore, it is expected that the product more models will appear in the USA market. Japan and the European market has admitted that the tungsten electrode this three yuan of non radioactive oxide combination.
The basic attribute:
| | | | | | |
| --- | --- | --- | --- | --- | --- |
| Type of Electrode | Model | Added Impurity | Other Impurities,% | Tungsten,% | Color Sign |
| Tri-mix Tungsten electrode | WS2 | LaO2,YO2,CeO2 | 0.20 | The rest | Blue |
Common specifications:
Type
Diameter
Length
Component
Welding material
WS2
0.5mm
150mm/175mm
Tungsten
Carbon steel
Stainless steel
Copper
Aluminum
1.0mm
150mm/175mm
1.6mm
150mm/175mm
2.0mm
150mm/175mm
2.4mm
150mm/175mm
3.0mm
150mm/175mm
3.2mm
150mm/175mm
4.0mm
150mm/175mm
4.8mm
150mm/175mm
5.0mm
150mm/175mm
6.0mm
150mm/175mm
7.0mm
150mm/175mm
8.0mm
150mm/175mm
10.0mm
150mm/175mm
12.0mm
150mm/175mm
Packaging requirements:
10 / plastic box, length is 150mm or 175mm, 1000 birds per carton.